News & Upcoming Events
My Little BEI 🤖🐱: Robot Animal Familiars
2022 Creative Capital Awardee 🏆🌈💰
A WORLDING WITH BEIS 🤖🐳 IS UPON US❣️ Can AI be trauma-informed-somatic and perform quantum physics methodologies (à la Karen Barad) to pull apart and analyze the intricate entanglements of bodies, apparatuses, and material-discursive practices in every shifting moment that co-produce subject/objects (i.e., ethico-onto-epistem-ologies)? 🌈 Can this AI connect to our gut microbiome where we are already interspecied and multiple and where our feelings emerge? 💘 And can we externalize our unique and diverse microbiome as a robot animal familiar? 🦠 Does this sound im/possible? It is and we wouldn't settle for anything less. Thank you, Creative Capital, for believing in the im/possible! ✨🙏🏼✨
🥳 HUGE CONGRATULATIONS to the pre-expansion BEI 🤖🦩 team: Clara Philbrick, Dan/i Bustillo, Devin Alejandro-Wilder, Jessie Closson, Rino Kodama, and me‼️ Note: Rino and Dan/i couldn't be officially named because of award restriction and they are very much part of the pre-expansion BEI 🤖🐝 team!
My Little BEI 🤖🦊 (Belief Entity Identifier; pronounced bae) are AI in the form of robot animal familiars. BEIs 🤖🦎 help us process cyclical underlying traumas and feelings that are produced by and perpetuate systems of oppression.
More BEI 🤖🦥 futures to come with The Revolution School expansion BEI 🤖🦉 team:
Devin Alejandro-Wilder @chicano_boyfriend__
Sara Barnett @cornepeli
Dan/i Bustillo @dandyborg
Jessie Closson @removed.dialogue
Lauren Klotzman @joanjonasbrothers
Rino Kodama @bread.kiln
Kristen Mitchell @kristen__mitchell
Jennifer Moon @revolutionordeath
Nico Luna Paz @nikkilunapaz
Clara Philbrick @packetsoftea
Cedric Tai @fakingprofessionalism
#therevolutionschool 🌈☄️
Peruse the 2022 Creative Capital Awards representing 50 projects by 59 artists from all over the country!
Arts Learning Lab @ Home: "Scrooging for Kids" with The Revolution School
18th Street Arts Center, Saturday, August 28, 2021 | 11 AM – 12:30 PM PST
ONLINE
Free
English with live Spanish interpretation
❣️📢 If you are a kid or care for kids or know of kids or caretakers of kids, plz come and tell your kid friendz to come to The Revolution School's "Scrooging for Kids" 🃏🐛 workshop. Register for free here!
Awaken your hidden super powers, make a player card, construct a gadget belt, and co-build revolutionary worlds based in care, acceptance, and creativity.
In 'Scrooging for Kids,' we will adventure within our strengths and vulnerabilities to awaken how they can ALL be superpowers. How can throwing a tantrum, crying, or lying be a superpower? How can I fly? Where do I get my strength from? Let's learn how our embarrassment or anger can be tools for our superheroes/supervillains!
We will workshop our superpowers into player cards and then build our superhero/supervillain gadget belt or whatever gadget contraption you can imagine (a fanny pack, breast plate, crown, escape satchel, pocket book, etc.).
Our gadget devices with player cards can be worn whenever we need to activate our superhero/supervillain powers.
To introduce yourself to the group, please bring a superhero name AND a supervillain name to share. Feel free to come dressed in your superhero/supervillain attire (we will be)!
Love,
Cedric, Dan/i, Devin, Jennifer, Jessie, Kristy, Nikki, Sara
ND Time Bandits: Co-Adventures in Reshaping Time
The Mind's Eye: A LACMA Poster Project, WE RISE 2021, May 7—July 1, 2021
🚙🚌 If you happen to drive by LACMA before July 1st, check out 👀📲 The Revolution School's poster, ND Time Bandits: Co-Adventures in Reshaping Time, for WE RISE 2021 as part of The Mind's Eye: A LACMA Poster Project, along with posters by Scoli Acosta, Andy Alexander, Favianna Rodriguez, and Kerry Tribe, that adventure within neurodiversity + art. The large-scale poster installation on the LACMA construction fence has been extended until July 1st 🥳. It has been an ever-expansive, -abundant, -emotional, -analytical, -embodied, -emergent, -liberating, and ofc -revolutionary 🙃🕳🙂🌈☄️ experience working with the ND (Neurodivergent) Time Bandits (Cedric Tai @fakingprofessionalism, Sara Barnett @cornepeli, Nikki Luna Paz @nikkilunapaz, Kristen Mitchell @kristen__mitchell, Jessie Closson @removed.dialogue, Devin Alejandro-Wilder @chicano_boyfriend__, Clara Philbrick @packetsoftea, and Jennifer Moon @revolutionordeath) 😍 of The Revolution School on co-building a time machine to reshape time 🔀 WE NEEDED MORE TIME 🚫⏳
Check out Cedric's @fakingprofessionalism epic multi-posts 🤯🤩 of our time machine and don't forget to scan the QR code 🔜 to befriend what happens when we give ourselves more time 💘. From Cedric 💜💜💜:
"Everything from our bios to the research process itself (where we created 'bad' memes to take the edge off of the otherwise heavy and complex implications of diagnosis and chronic and mental illness) was done with such care, vulnerability, abundance, radical self-compassion, and consideration that it is the most meaningful fun I've ever had collaborating on an art project.
We built a functioning time machine which bestowed us with more time to make more than 1 poster…
We defied the belief that ADHD/neurodivergent folx don't do well in group projects, nor can be expected to be able to pull off a strict 2D poster prompt. On the contrary, we playfully and openly questioned the paternalistic way that neurodivergent people too often are not consulted; so we used the poster as a 'scrooging' opportunity and show how to expand neurotypical expectations." 😭🥰
The Revolution School: Operation Scrooge and League of Superheroes
Every other Tuesday, 6–8pm PT, until no one shows up anymore
As an extention of Commonwealth and Council Summer School, The Revolution is forming two vigilante teams to co-craft alternatives to policing and to redistribute wealth ☄️🌈
Following the lead of Black liberation revolutions, and amidst Covid, both of which urge us to take down failed systems and start co-building radically different ones, this group will meet to form two action teams:
1. League of Superheroes: This is a militant (including militant with abundance and love) vigilante team that will train and propose alternatives to policing. Calling ex-military, chemists, engineers, game strategists, healers, psychokinetics, etc., and people who get a high from choreographed group dancing (we are not necessarily going to dance but it's a similar precision of choreography and collective merging towards a death of the individual).
2. Operation Scrooge: This is also a militant vigilante team but in a more covert, sneaky way (and also infused with abundance and love). Operation Scrooge is a conning and hacking mission to redistribute wealth and is in need of hackers, actors, thieves, magicians, empaths, etc., and people who have befriended their traumas so they can lovingly coax it out of other people.
Principles of The Revolution:
1. Always* operate from a place of abundance**
2. Always choose the most expansive*** route
*Always means pertaining to any manner of actions that can be deemed revolutionary.
** Abundance is knowing you are enough for the mere fact that you exist.
*** Expansive is reaching beyond binaries, hierarchies, and capital.
💌 Email The Revolution to join!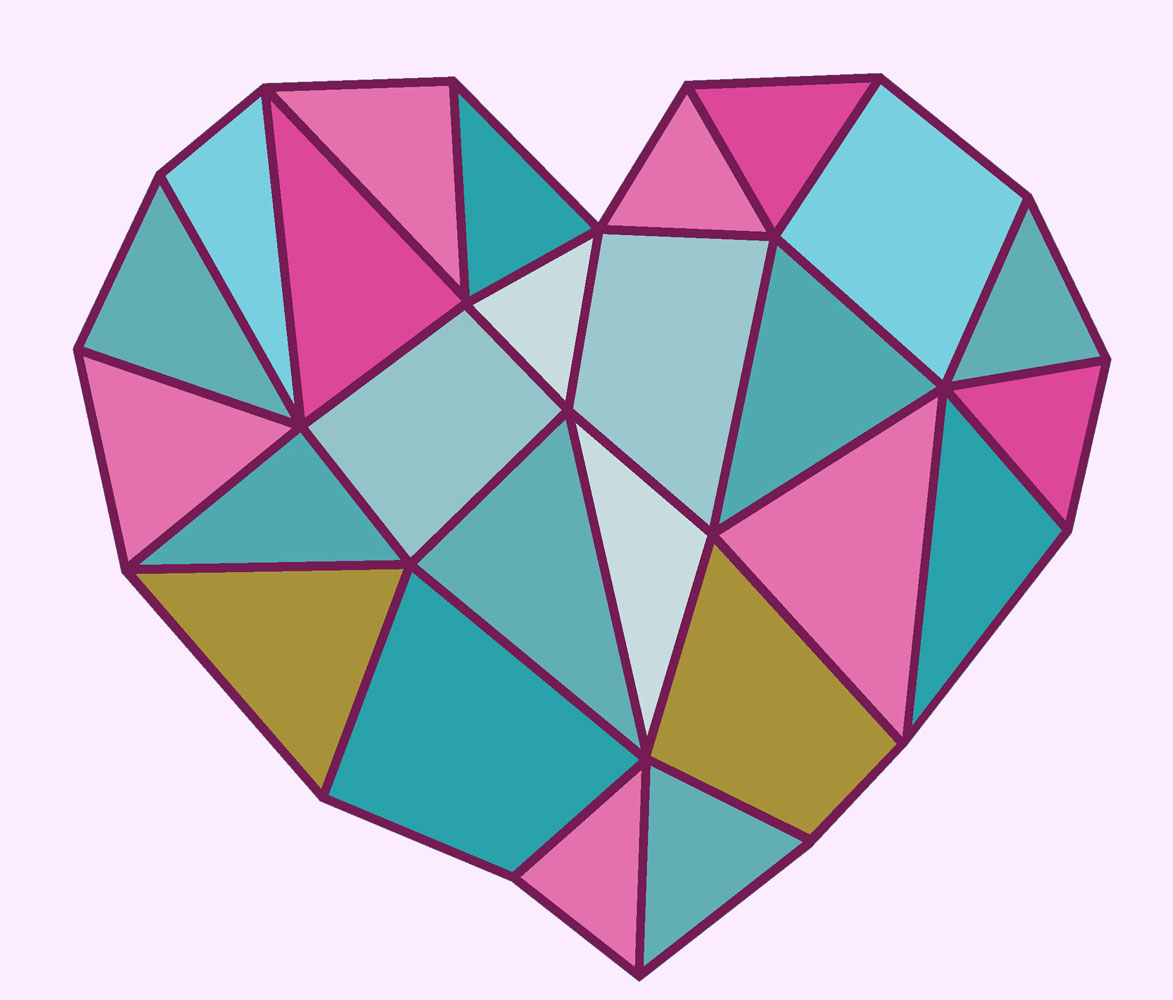 Process Group
Yes, it's still happening! Every Sunday 6–8pm PT
Since Covid, process group moved to Zoom and increased in frequency to weekly. This also increased accessibility and attendance 🤗💞! With more people regularly attending pg, we started fleshing out its principles, which are still in progress. Process group is open to anyone interested in processing feelings group therapy style, guided by these evolving and emergent process group principles and format. If group processing is something you would like to be a part of (it's seriously amazing and life-changing for real), sign up for our mailing list to receive weekly email reminders with Zoom meeting IDs 💌💫 🤗😭😳😤😩🤣😘
Sign up for The Revolution mailing list!